Location: Owatonna, MN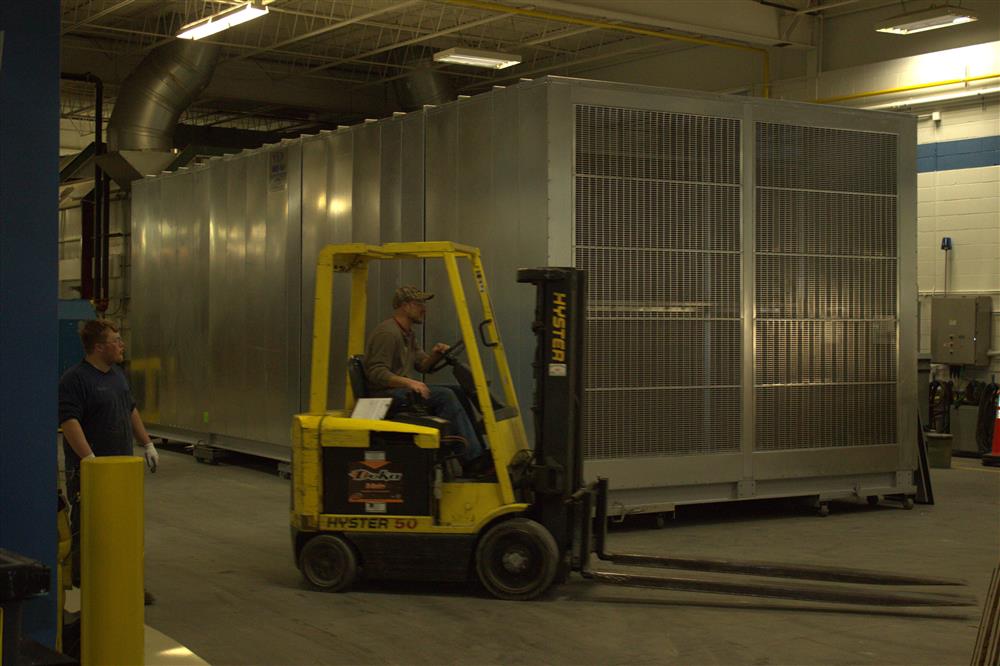 Position Summary:
Support efficient material flow velocity and productivity through timely movement of material and effective set-up and placement of materials.
Results Statement:
Increase productivity through efficient and effective movement, set-up, and placement of materials used in manufacturing.
Position Responsibilities:
Technical:
Locate and store materials in a safe, organized, and efficient manner.

Maintain yard inventory in an organized and visually acceptable manner.

Follow material movement recordkeeping practices by promptly and accurately logging pertinent information.

Perform setup of jobs and materials in a manner conducive to safe and efficient operation and in accord with internal customer wishes.

Plan delivery and removal of materials in a manner that reduces or eliminates wait time for internal customers.

Seek improvement and waste elimination opportunities within the job and within the company and makes changes or recommendations as appropriate.

Maintain equipment and work area in a neat and orderly fashion.

Assist in the acceptance and implementation of changes in methods or procedures.

Assume other duties and accept other responsibilities as assigned or customer needs require.
Interpersonal:
Develop and maintain a favorable working relationship with other employees to facilitate the flow of information and improvement ideas.

Perform duties in a manner that is sensitive to the needs of CDI internal and external customers (and the company vision of customer responsiveness and sensitivity).

Set a good example of personal integrity within the company and with external customers.

Communicate with Team Members and leaders to ascertain timing of material requirements.
Position-Specific Standards:
Measurable Work Standards:
Timeliness:
Quality:
Properly load and unload trucks.

Check for damage and report.

Move inventory to proper locations.

Keep all inventory areas organized.
Qualifications:
Education:
High school graduate or equivalent.

Experience

Capabilities

Skills and Abilities:

Skill in operation of material handling equipment such as forklifts and pallet jacks.

Effective in organizing materials and information.

Skill in recordkeeping of detailed information.

Skill in reading blueprints and bills of material.

Demonstrated ability in interpersonal communications; getting along with people in a variety of departments.

Characteristics:

Can work independently and find highest priorities to accomplish.

Physical Requirements:

Position requires lifting up to 50 pounds.

Refer to Shipping and Receiving physical requirement chart for additional physical requirements.

We strive to provide the highest ethical standards and professionalism while providing quality employment and products.
Why Join the CDI Team?
Local Family Owned Company

$1.00 shift differential for night shift positions

Performance and wage review after 90 days of employment

Paid Holidays right away

Start accruing PTO on Day 1

Option to carry over up to 120 PTO hours each year

Safety shoe and safety glasses reimbursement with no waiting period upon hire, then annual payments going forward

Year-end cash bonuses available

Profit sharing and 401K contributions

Medical, Dental, Vision, 401K, Short/Long Term Disability, and so much more!

4 Day Work Week

Overtime Available

Free Popcorn!

Thank you for your interest in a position at Climate by Design International located in sunny, southern Minnesota!