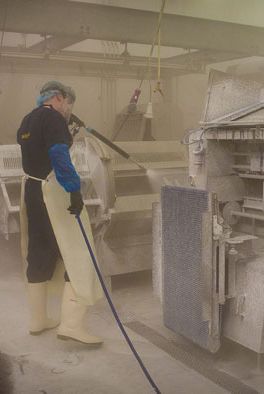 The Problem...
Red Meat and Poultry processing rooms that are held at 45 degrees and cooler have significant moisture issues from washdown and clean up. Moisture can cause mold, mildew, and other microbial issues. Buidling codes require energy intensive use of outside air. Uncontrolled, airborn contaminants can negate your food and product safety strategies.  Extended clean up recovery times limit valuable hours each day that should be available for production. 
The Solution…
CDI provides solutions that meet your design criteria. Our units are sized and configures so you can stay in control.  Keep the air that circulates through production areas clean, dry, and properly conditioned.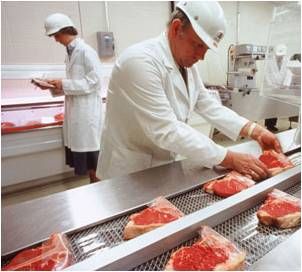 Critical Process Rooftop Series (CPRT)

Critical Process Food Grade Dehumidification Series (FDH)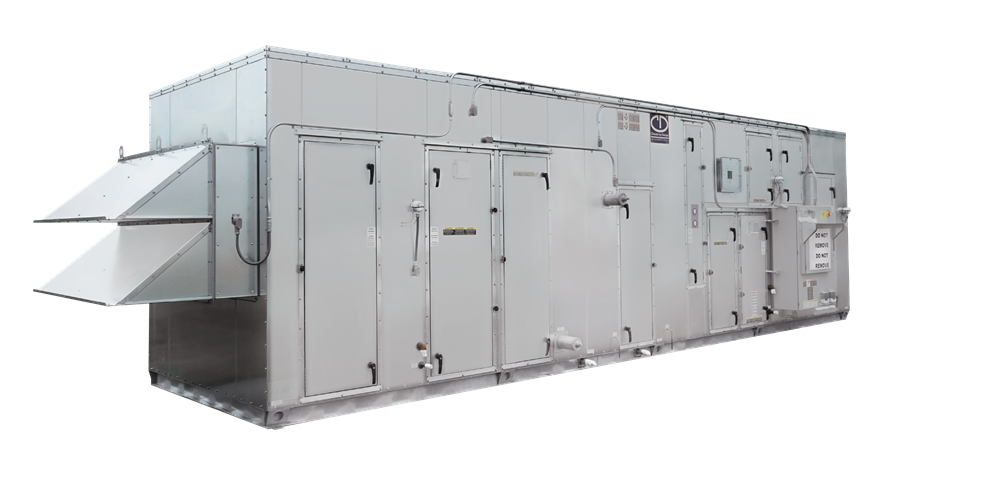 Contact our Sales Engineers with your questions about these units at sales@cdihvac.com or see our Contact Us page.
WEBINAR TRAININGS: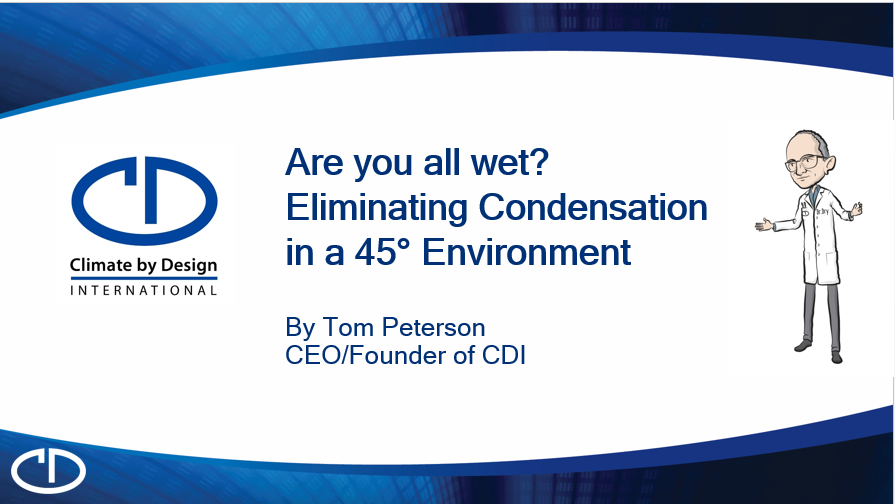 Are you all wet? Eliminating Condensation in a 45° or Colder Environment 
Do you desire to eliminate condensation issues that cause problems with the USDA? Do you want to reduce your sanitation dry down to less than one hour? In this session we thoroughly digest the typical 45 degree processing room, looking both at Ammonia Cooling and Active Desiccants for those critical applications. During this webinar, you will learn:
How a CDI Desiccant/Ammonia Rooftop (FDH) unit works

The Application

Load Calculation Considerations

The Solution

FDH Details – form fit, function and versatility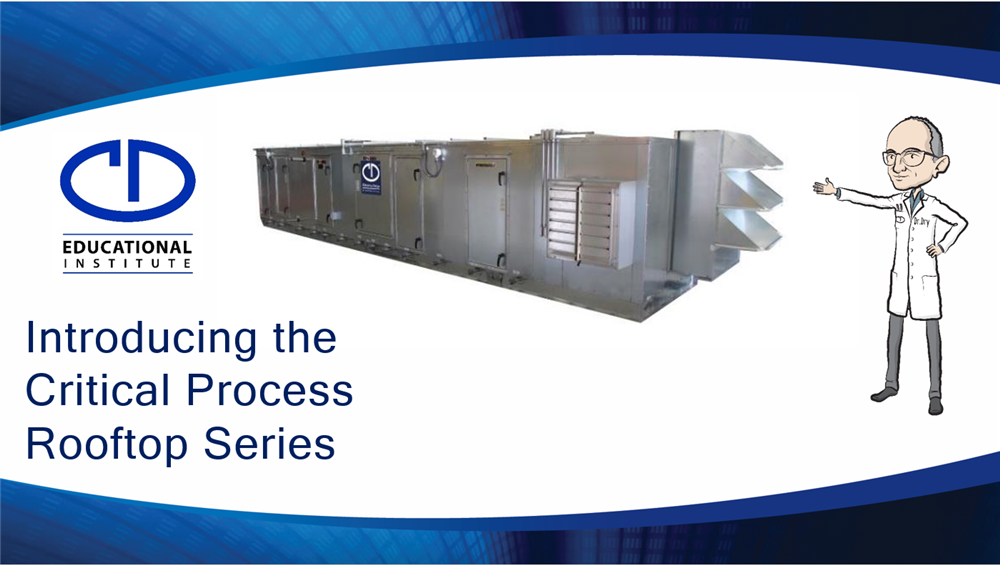 Critical Process Rooftop Food Processing Applications
Looking for another viable option to keep the air that circulates through your production areas clean, dry, and properly conditioned? Born from a King, CDI's Critical Process Rooftop series is sized and configured so you stay in control. Any room or ambient conditions can be addressed by the CPRT's versatility, while having the capability for full wash-down.