MDH Dedicated Outdoor Desiccant Air Supply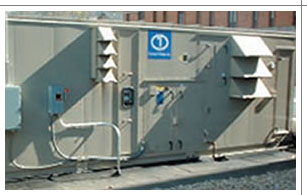 The largest moisture load in many commercial and industrial buildings is directly related to outdoor air. Fresh air must be brought into buildings to maintain proper indoor air quality. Building codes require large quantities of outside air to promote healthy indoor air quality.
This air can bring with it large quantities of water vapor, which can be difficult to control using conventional cooling-based equipment. The function of a dedicated outdoor air unit is to reduce the humidity before it enters the space.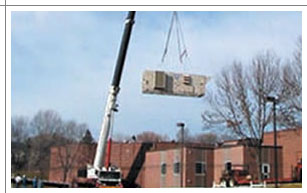 The MDH series combines enthalpy heat recovery to pre-cool and remove moisture before the second stage active desiccant dryer. Post Heating, Cooling and Filtration are added to meet specific project requirements.

Contact our Sales Engineers with your questions about these units at sales@cdihvac.com or see our Contact Us page.