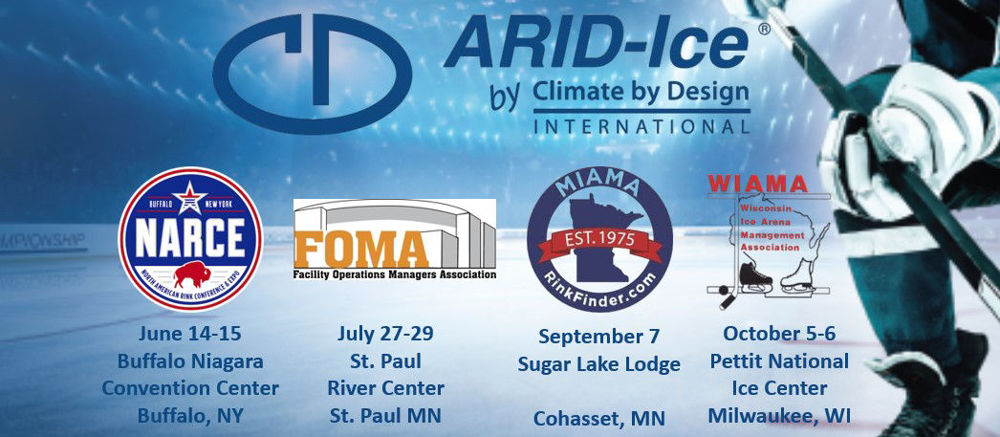 Are you experiencing fog, mold growth, or dripping ceilings? Wanting to minimize the cost of running rink refrigeration systems while eliminating humidity concerns? Looking for a way to resurface less frequently?

Watch this video to learn how CDI can help you with your critical mission.
Uncontrolled humidity does not need to be a problem. By providing dry air, you can control threats to health, safety, product and a myriad of costs. Dry air is a solution to corrosion, bacteria, and mold. By using a CDI ARID-Ice Dehumidification Series unit, you can have independent control of humidity.

Call now to start the drying process!  507-451-2198 or sales@cdihvac.com. 
See you at one of our upcoming shows!
June 14-15, 2023  NARCE - Buffalo, NY
July 27-29, 2023  FOMA - St. Paul, MN
September 7, 2023  MIAMA - Cohasset, MN