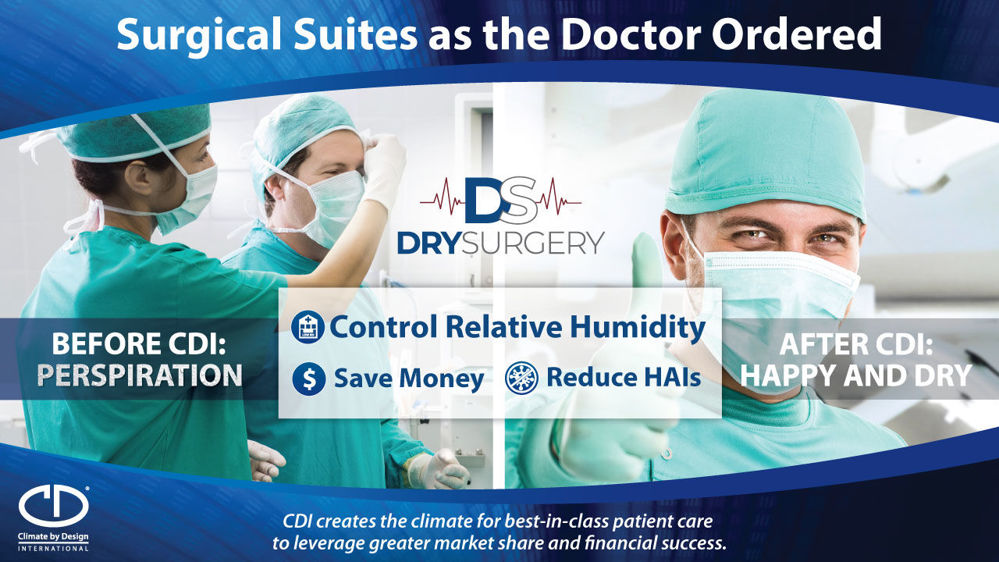 Thank you for joining Climate by Design International (CDI) this year at ASHE's first-ever virtual conference. We enjoyed having the opportunity to connect with many of you during this event.
CDI creates the climate you need to achieve your critical mission. We design and manufacture Air Handling and Dehumidification units. Hospital Surgical Suites are getting colder and moisture is showing up in the worst places. Our DrySurgery Active Desiccant Dehumidification can provide energy and operational savings and at the same time cooler, drier conditions in Surgical Suites and Hospital Pharmacy areas over typical cool-reheat dehumidification methods.

It is our mission to provide you with high quality, energy efficient products, while striving for the correct application to meet your needs.

We welcome the opportunity to show what CDI can do for you. Don't hesitate to contact us with questions.