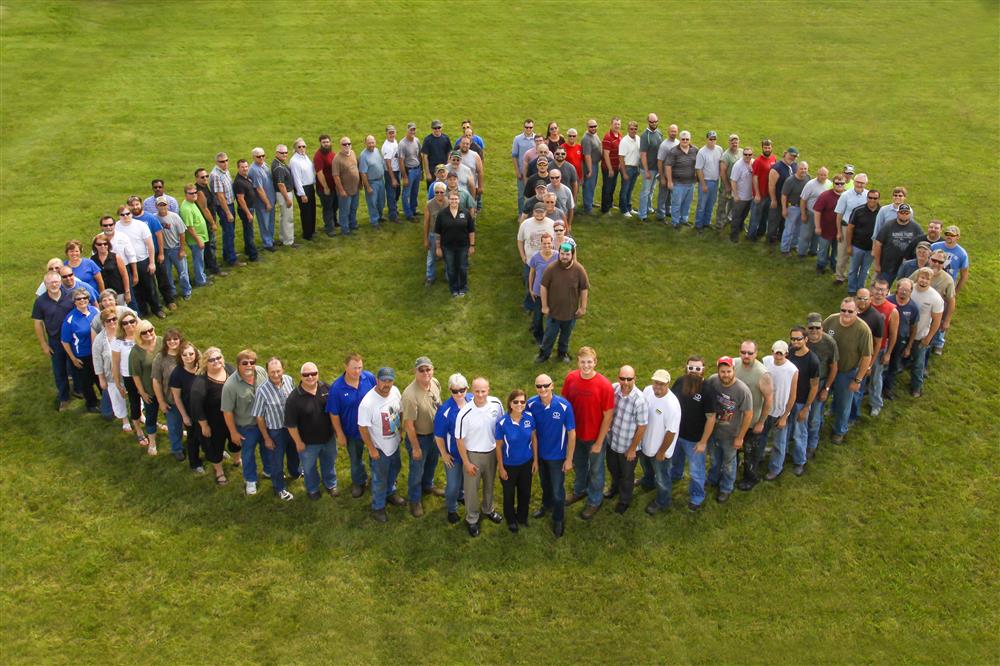 Concepts and Designs, Inc. (CDI) is celebrating its 25th year as a premier provider of desiccant humidifiers and air handling systems. CDI was started in the home of founders Tom and Sue Peterson after Tom was asked, "Why don't you build this in your garage?" Since the company's founding in 1991, CDI has grown to employ over 100 people.
Mike Peterson, Vice President of Operations, commented, "CDI has grown by serving its customers well and building relationships based on honesty and integrity. Our employees have worked hard to provide the highest quality products. We are very pleased to be able to celebrate this milestone of 25 years in business!"
CDI also announces at this time a corporate name change to "Climate by Design International". This name change reflects the company's commitment to the global vision of providing unique indoor climate solutions. CDI's core dehumidification products are designed to solve moisture problems in facilities requiring specialized environments. These products are sold into niche markets including food processing, ice arenas, waste water treatment, pharmaceutical, rental, and numerous others.
Company CEO, Tom Peterson, says, "On August 26 we will celebrate a fun-filled afternoon with our employees and their families. We are very thankful for everyone who has joined with us over the years in support and contribution to CDI's growth and success – our family, employees, customers, suppliers, and the community of Owatonna. Sue and I are also very thankful to God for bringing us through many challenges and giving CDI a bright future."
Please see our story in the Owatonna People's Press