1,500 to over 100,000 SCFM
More Flexibility: Total system integration available including heating, cooling, enthalpy recovery, and special filtration. Designed with custom configurations of standard compenents to meet unique project requirements.
More Support: Application engineering assistance, start-up and owner training, and preventative maintenance programs offered by CDI.
Configurable Components: Match Your Critical Process
Unit Casings - Your Choice: From 2 1/2" double wall through 6" NoThruMetal®

Process and reactivation MERV 8 through HEPA filters

Direct gas fired, steam, hot water, or electric actively heated reactivation.

Heat Recovery

Gas Heating

Standard intelligent microprocessor controleers with "Fail Capable" mode and full bulding integration capable of using BACnet™, Modbus®, or LonWorks®.

Integrated refrigeration
Custom Dehumidification Series Brochure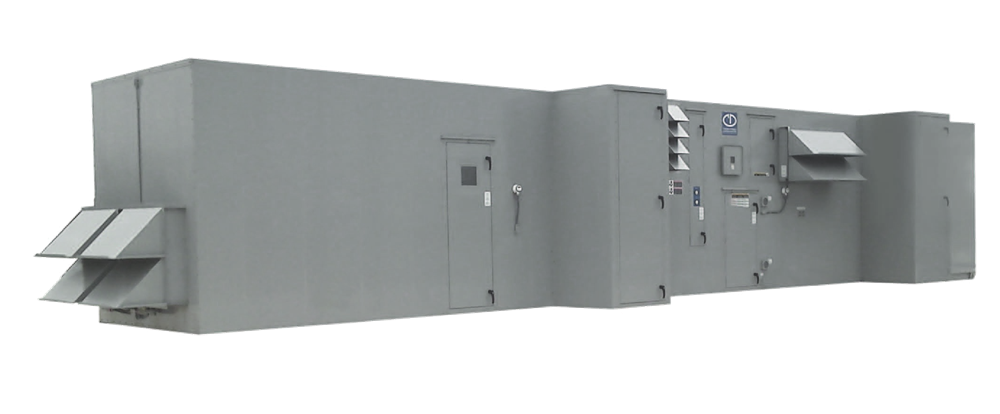 Contact our Sales Engineers with your questions about these units at sales@cdihvac.com or see our Contact Us page.