Yes, we just can't get enough of ice here in sunny southern Minnesota! We are not only experiencing it for real in April but we are gearing up for Ice Arena Tradeshows across the nation!
Uncontrolled humidity does not need to be a problem. By providing dry air, you can control threats to health, safety, product and myriad of costs. Dry air is a solution to corrosion, bacteria, and mold. By using a CDI ARID-Ice® Dehumidification Series unit, you can have independent control of humidity.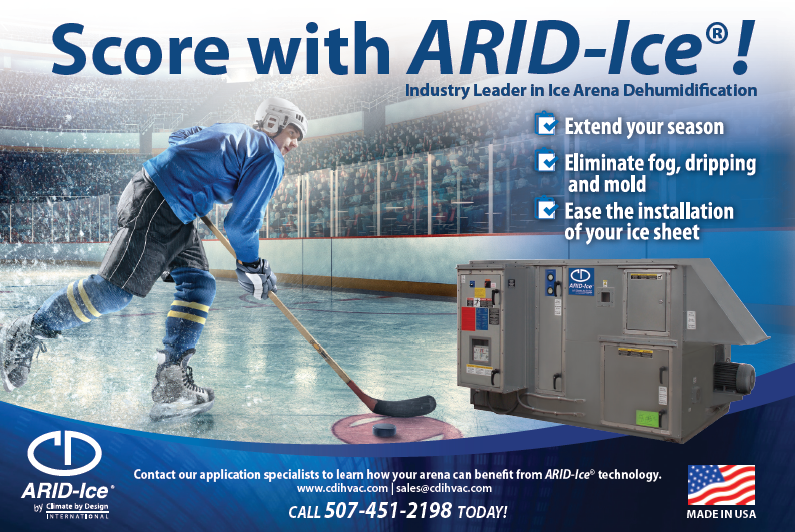 Plan to attend one or more of these shows to network with professionals in the field and get the information you need to thrive and survive in your ice arena.