Our Current Openings: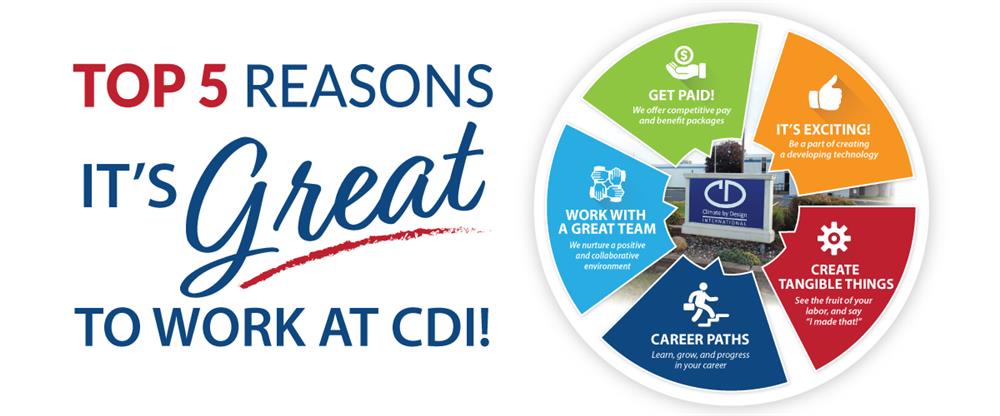 We are looking for positive people who wish to contribute toward the achievement of a worthwhile vision. 
Local Family Owned Company

Paid Holidays 

Start accruing PTO on first work day

Safety shoe and safety glasses reimbursement 

Discretionary bonuses 

Profit sharing and 401K 

Medical, Dental, Vision, Short/Long Term Disability, and so much more!

4 Day Work Week 

Overtime Available for hourly employees


Thank you for your interest in a position at Climate by Design International located in sunny, southern Minnesota!
Together, we create the climate each customer needs to achieve their critical mission