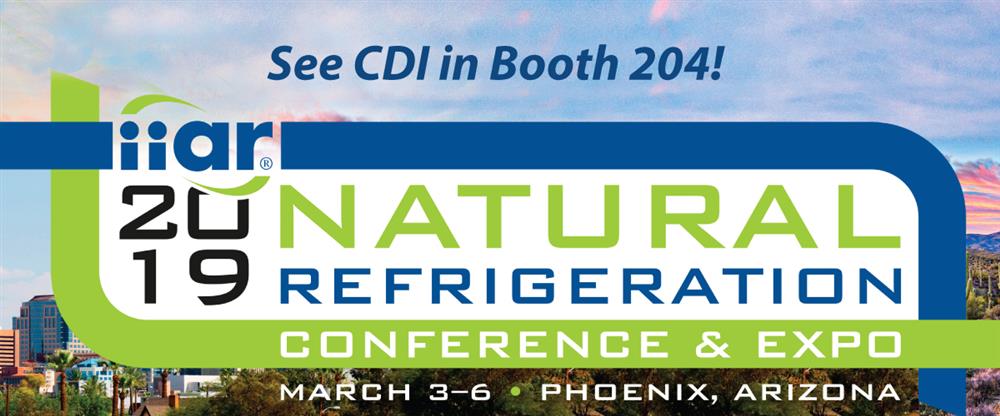 Meet us in Booth 204 for the 2019 Natural Refrigeration Conference & Expo in Phoenix, Arizona
March 3-6, 2019
The upcoming 2019 IIAR Natural Refrigeration Conference & Expo will be held at Phoenix Convention Center in Phoenix Arizona, a new and fresh location for our annual meeting. This beautiful scenic atmosphere is a great place to network, build new business relationships and explore new opportunities in the natural refrigeration industry.
This Conference is the largest exposition dedicated to the ammonia and natural refrigeration industry. IIAR provides an unrivaled opportunity for the industry's leading manufacturers, contractors, trainers, and other service providers to showcase their latest innovations and products. With over 1,700 in attendance last year, this is a perfect chance to network and collaborate with some of the greatest minds in the natural refrigeration community.
Stop by and visit us at Booth 204!