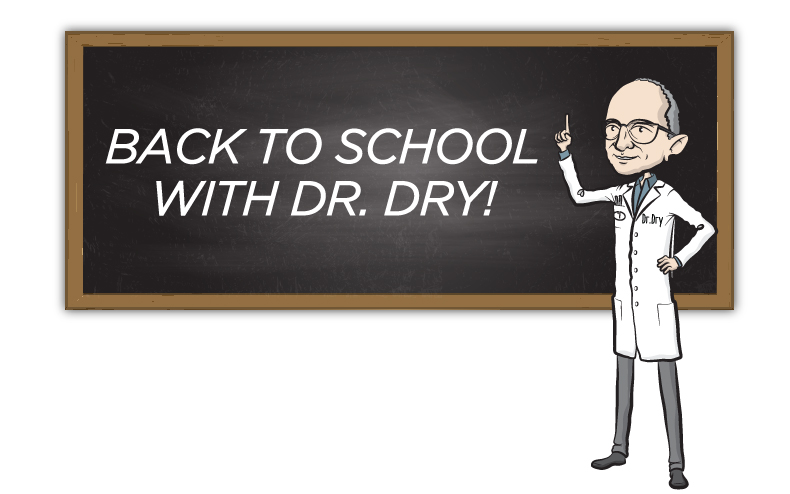 Our CDI Educational Institute offers a series of Psychrometrics and Desiccant webinars plus a smorgasbord of food-related webinars as well as a webinar on Surgical Suites.
Presented by Dr. Dry (A.K.A. Tom Peterson, CEO/Founder of Climate by Design International), they are full of facts, formulas, examples, data and graphics. We use dry wit where possible, because after all, we are the dry guys!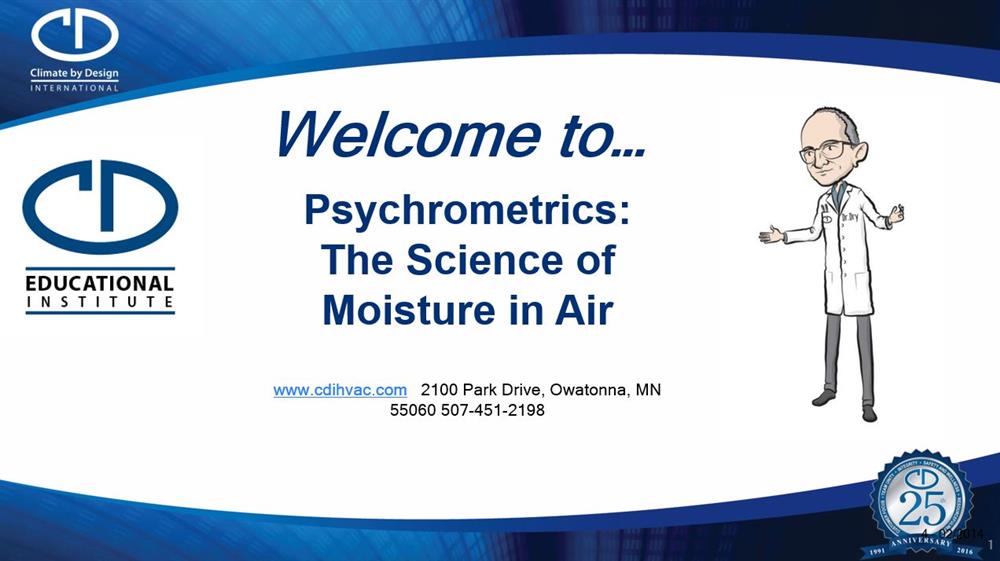 Psychrometrics: The Science of Moisture in Air
Get refreshed on Psychrometrics, like a tall cold drink of water. This webinar is for those that have had formal training in Psychrometrics, at some time in their careers, but it's time to cut through the fog and get the basics of how it is used in determination of moisture solutions. This is a pre-requisite for all future webinars. Without an understanding of vapor pressure, dewpoint, and grains of moisture, future webinars will be cloudy at best.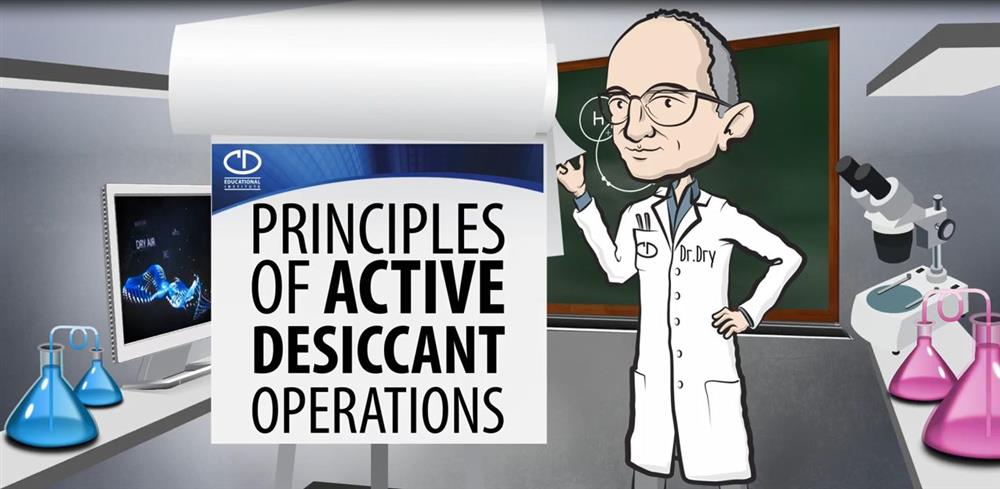 Principles of Active Desiccant Operation
You may already be using active desiccants, but how do they really work? Industry "rules of thumb" may be coursing through your veins, but what are they based on? Learn how active desiccants adsorb and desorb moisture, factors that affect performance, and industry leading energy saving possibilities.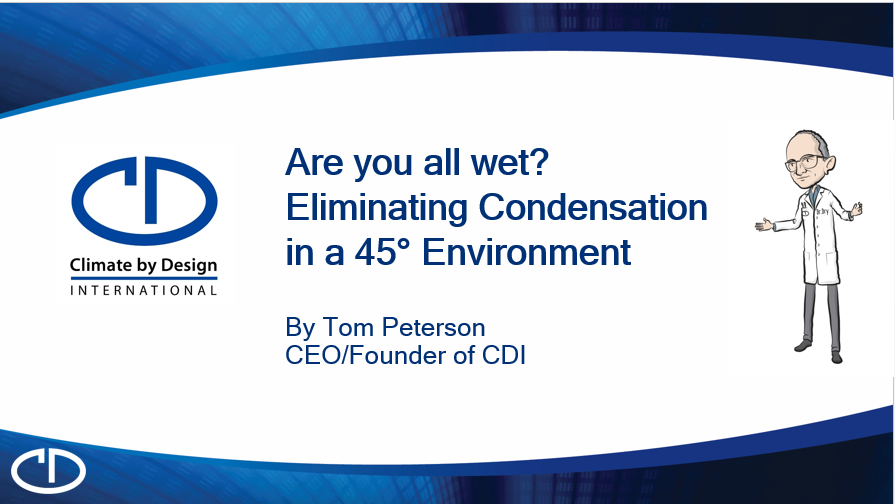 Are you all wet? Eliminating Condensation in a 45° Environment
Do you desire to eliminate condensation issues that cause problems with the USDA? Do you want to reduce your sanitation dry down to less than one hour? In this session we thoroughly digest the typical 45 degree processing room, looking both at Ammonia Cooling and Active Desiccants for those critical applications. During this webinar, you will learn:
How a CDI Desiccant/Ammonia Rooftop (FDH) unit works

The Application

Load Calculation Considerations

The Solution

FDH Details – form fit, function and versatility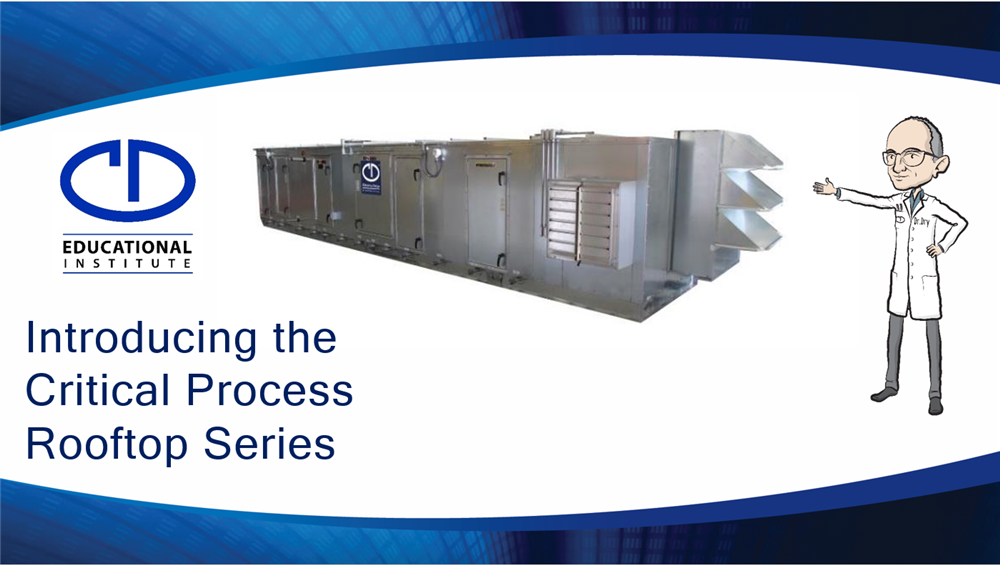 Critical Process Rooftop Food Processing Applications
Looking for another viable option to keep the air that circulates through your production areas clean, dry, and properly conditioned? Born from a King, CDI's Critical Process Rooftop series is sized and configured so you stay in control. Any room or ambient conditions can be addressed by the CPRT's versatility, while having the capability for full wash-down.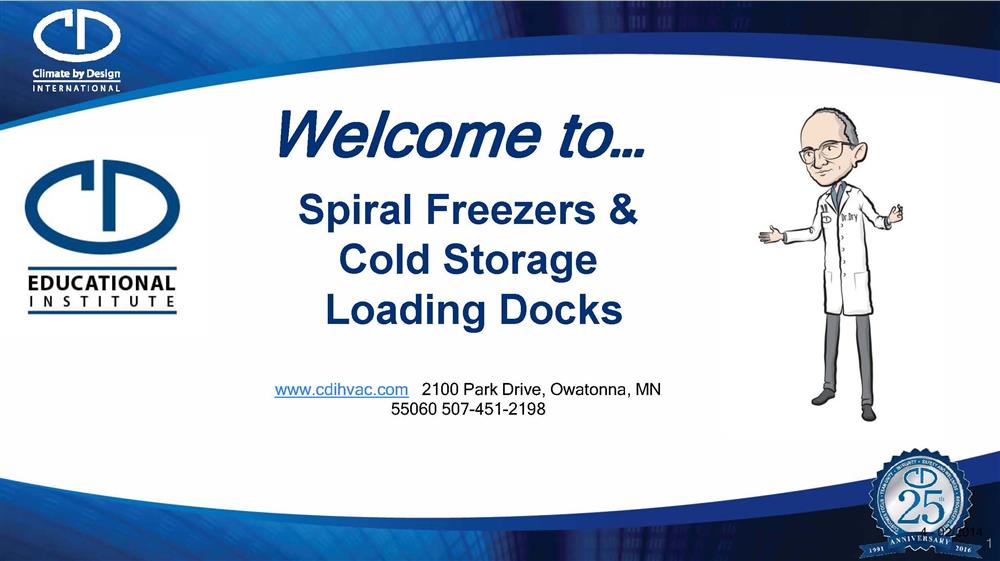 Spiral Freezers & Cold Storage Loading Docks

Does frost and ice have your costs spiraling out of control? Is your production cut by defrost cycles? Learn how desiccants can be applied to reduce your costs, improve product quality and increase production. This applies to spiral and tunnel freezers. It's time you start enjoying the benefits of dry air. In this webinar we will:
Get to the root cause of the symptoms in your cold storage facility.

Understand the solutions and benefits provided by CDI desiccant technology.

Review the challenges of spiral freezers.

See how applying a cost effective Dry Climate system can make all the difference you need.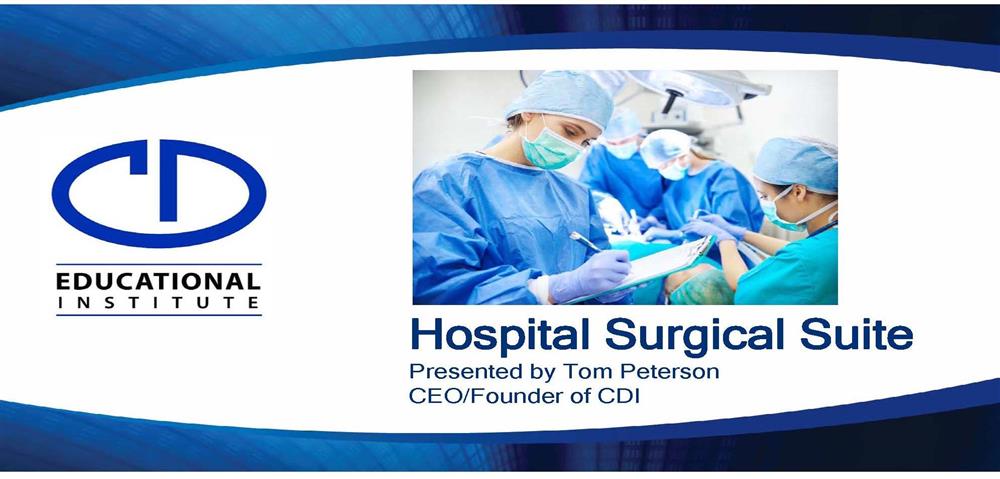 Hospital Surgical Suites

Operating Rooms are getting colder and colder, moisture is showing up in the worst place. Active Desiccant solution can reduce first costs, operating cost, AND keep the room dry. In this webinar we will discuss:
Space Design Conditions for this application

Load Calculation Considerations

Energy Comparisons

The Solution

Benefits for the O.R. as recommended by ASHE

Upon successful completion of each live webinar, a certificate of attendance for 1 hour will be awarded upon request.

It is up to each individual to verify whether the course is approved by their state licensing board.
Our Presenter

Tom is a native Minnesotan, born and raised in Owatonna to a farming family. He attended the University of Wisconsin - Stout where he studied Industrial Technology.

Tom has served on the Owatonna Business Incubator Board, Minnesota Technology, Inc. Board of Directors and is currently serving on the Engineering Board of Oral Roberts University.

Tom has more than 30 years of experience in the HVAC industry. In 1989, Tom and his wife Sue started Concepts and Designs (CAD) in their home as a Computer Aided Drafting company. In 1991, the business was incorporated as Concepts and Designs, Inc. (CDI). In 2016, CDI changed their corporate name to Climate by Design International.

Thomas R. Peterson
CEO and founder of CDI

A.K.A Dr. Dry
If you have any questions, please email us at DrDry@cdihvac.com