12 Reasons Owatonna, Minnesota, Is a Great Place to Live!
Consistently ranked among the most livable small towns in the country, Owatonna MN has expanded beyond its agricultural heritage and today boasts a diverse economy, a historic downtown core and top-notch recreation to enjoy all year long. Just an hour or so from the Twin Cities, Owatonna remains a bit of a hidden jem.
Abundant and Diverse 

Career Opportunities - The Owatonna area is home to more than 50 industrial firms, with more than 500 retail, wholesale and professional firms supporting a large industrial base.


Affordable Cost of Living - Your dollars will stretch much farther in Owatonna, which offers an affordable cost of living.


Easy Access to Big Cities - With a small-town feel and unique amenities, Owatonna has much to offer its residents without the bustle of a big city. But its close proximity to major metros - with big-city amenities like airports, professional sports teams and museums - is a bonus, too!


A Thriving Arts and Culture Scene - Residents and visitors can experience Owatonna's arts and culture scene by enjoying live outdoor music, catching a theater performance, or checking out art exhibits showcasing local and regional artists at the Owatonna Arts Center.


History & Architecture - The historic but increasingly dynamic downtown is home to unique boutiques and interesting architecture.



New Developments 

Downtown - Downtown Owatonna is in the midist of revitalization, with major projects including a Marriott Courtyard Hotel, new Italian resturaunt, and a 43-unit apartment complex, all taking place simultaneously that will revamp several city blocks. 


Plenty of Outdoor Adventures - Owatonna is a park lover's paradise with more than 800 acres of parkland and walkways abd 16.5 miles of multi-use trails sprawled out over 35 city parks.


Year-Round Events - There's always fun to be had in Owatonna! From popular festivals, a Concert Series in Central Park and a Farmers' Market in the summer, Band Festival, and of course, the Steele County Free Fair!


A Safe Place to Live - You'll feel welcomed in Owatonna, a city focused on community spirit and public safety.


Top-Notch Educational Opportunities - With a commitment to lifelong learning, Owatonna has a mix of public and private schools as well as an active Community Education program.


Health Care Options to Fit Your Needs - They Mayo Clinic Health System in Owatonna provides primary and speciality care, and has a relationship with the renowned mayo Clinic so is able to connect patients to trusted speciality care.


A Local Approach to Dining and Shopping - Owatonna is home to dozens of restaurants, many of them local. From Mexican to Asian to Italian to pizza, there's restaurants to suit just about any taste. Downtown Owatonna is lined with fun shops and boutiques.
Article from MSN: The most Underrated Town In Every State
Owatonna, MN - Slide 24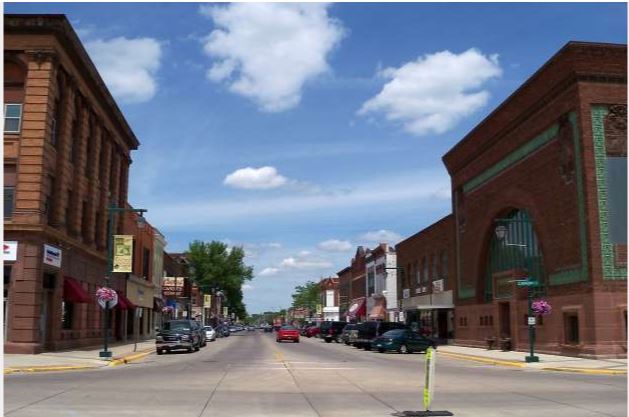 Founded in the mid-19th Century, Owatonna now boasts over 25,000 residents.  The multitudes are drawn, more than anything else, to the bustling town's quality of life. Situated at the crossroads of Highway 14 and Interstate 35, the town's restaurants, shops, 20 parks, and outdoor attractions beckon tourists not just from the region, but across America.
Not only is Owatonna a great place to visit, it's a wonderful place to live!